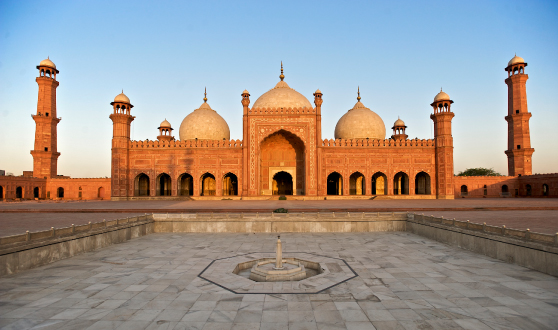 KUALA LUMPUR, 12 JAN 2016 –Malindo Air, winner of the Airline of the Year award and Top Performing Airline 2015 by Travelport, becomes the sole airline to offer direct flights between Kuala Lumpur and Lahore, the capital city of the province of Punjab in Pakistan, via four times weekly flights which will commence from 3 March 2016 onwards. Lahore is the second largest metropolitan area in Pakistan and 16th most populous city in the world.
Bookings can be made online at malindoair.com or for smartphone devices at mobile.malindoair.com or via the Malindo Air App available for download on Google Play and App Store.
The flight will depart KLIA2 on Mondays, Tuesdays, Thursdays and Saturdays at 5.30pm and touch down at the Allama Iqbal International Airport, Lahore (LHE) at 8.15pm. The return flight will depart from Lahore at 9.05pm and arrive in KLIA2 on the next morning at 5.50am. The flight time is 5 hrs and 45 minutes.
Malindo Air's CEO, Chandran Rama Muthy, said, "We are elated to extend our reach to Lahore and for being the only Malaysian-based airline to offer direct services between Kuala Lumpur and Lahore. The route will also signify one of our furthest route yet from Kuala Lumpur using our young fleet of Boeing 737-900ER aircraft. Malaysians and transiting visitors from neighbouring Singapore can now look forward to a smooth flight to Lahore via Kuala Lumpur whether for business, leisure or religious purposes. Lahore is also an important religious centre as it is home to hundreds of temples, mosques, churches and shrines."
The city of Lahore is also referred to as the cultural heart of Pakistan as it hosts most of the arts, cuisine, festivals, music, film-making, gardening and intelligentsia of the country. The city has always been a centre for publications where most Pakistan's books are published, and it remains the foremost centre of literary, educational and cultural activity in Pakistan.
For further enquiries, visit www.malindoair.com, write in to Customer Care at [email protected] or contact the Call Centre at (60)3-7841 5388 from 9am to 9pm daily.
We're friendly! Connect with us on our official Facebook page for the latest updates and promotions.
For updates on Malindo Air's latest activities and promotions, connect with us via
---