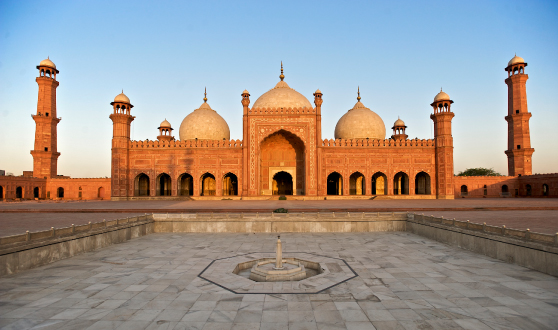 KUALA LUMPUR, 3 March 2016 –Malindo Air's inaugural flight from Kuala Lumpur to Lahore, the capital city of the province of Punjab in Pakistan, took off today and created the distinction of being the sole Malaysian-based airline to explore direct flight on this new route. Malindo Air is offering four times weekly flights which depart Kuala Lumpur on Mondays, Tuesdays, Thursdays and Saturdays. 
Passengers can now look forward to enjoying attractive fares. Our introductory fares for Kuala Lumpur-Lahore start from RM759 for Economy Class and RM1849 for Business Class one-way all inclusive.  
Bookings can be made online at malindoair.com or for smartphone devices at mobile.malindoair.com or via the Malindo Air App available for download on Google Play and App Store
The flight departs KLIA2 at 5.30pm and touches down at the Allama Iqbal International Airport, Lahore (LHE) at 8.15pm. The return flight departs from Lahore at 9.05pm and arrives in KLIA2 on the next morning at 5.50am. The flight time is 5 hrs and 45 minutes.
Malindo Air's CEO, Chandran Rama Muthy, said, "Lahore is one of the most densely populated cities in the world, and remains an economic, political, transportation, entertainment, and educational hub of Pakistan. According to the Tourism Malaysia statistics, in 2015 we recorded more than 60,000 tourist arrivals from Pakistan. With the global joint-promotions of Visit Malaysia that we are undertaking with Tourism Malaysia, we believe this new service will have much to offer to boost both the business and leisure travellers from Pakistan to Malaysia." 
Chandran also added that Malaysians and transiting passengers from other Malindo Air destinations such as Australia, Indonesia, Singapore, Thailand or China can now look forward to a seamless connectivity to Lahore via Kuala Lumpur International Airport. This will also contribute to our objective of hyping up KLIA as an important transit and tourism hub in the region.
Forget the hassle of paying a hefty penalty for flight change! Malindo Air's new No Change Fee policy that allows unlimited date and time change up to 24 hours before departure at no extra charge is a first of its kind in Malaysia. Only non-promo fares are applicable and subject to higher fare difference.
For further enquiries, visit www.malindoair.com, write in to Customer Care at [email protected] or contact the Call Centre at (60)3-7841 5388 from 9am to 9pm daily.
We're friendly! Connect with us on our official Facebook page for the latest updates and promotions.
For updates on Malindo Air's latest activities and promotions, connect with us via
---